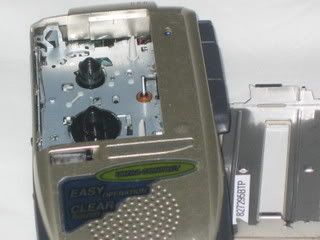 Today's etsian guide to life, the internet and everything is "Will blogging/flickr/twitter/etc bring me sales?" The answer is it depends. Now if you update your blog once a month, you probably won't get any sales from it. And I have to admit I don't follow twitterers that have nothing interesting in their feed. Social networking- that is blogs, flickr, twitter, the promos forum- is more about soft marketing than the hard sell. Basically, you're building a relationship with others, which takes time and technique.
The technique is different on every site as well- for flickr, it's important to get in, add your photos to groups and comment on other people's photos. Tag your photos with tags that people will search for. Be a part of other people's fanbase and therefore build up your own.
On twitter,
twitter feed
is a god send. I have two feeds set up on twitter- this blog and my etsy shop, and so whenever they update, they are sent to twitter. On etsy, it's easy to find your feed. RSS this shop is beneath email this to a friend in your public shop. That page address is the address of your shop feed. And don't just feed me your shop on twitter. Give me something to chew on. Funny links, interesting observations- I don't want to see only ads on my page, ladies!
The main gist is that yea, social networking won't bring you instant sales, but it can help you cultivate a fanbase and some buzz, and that never hurts.